10 Tips for an Enjoyable Beach Vacation with Kids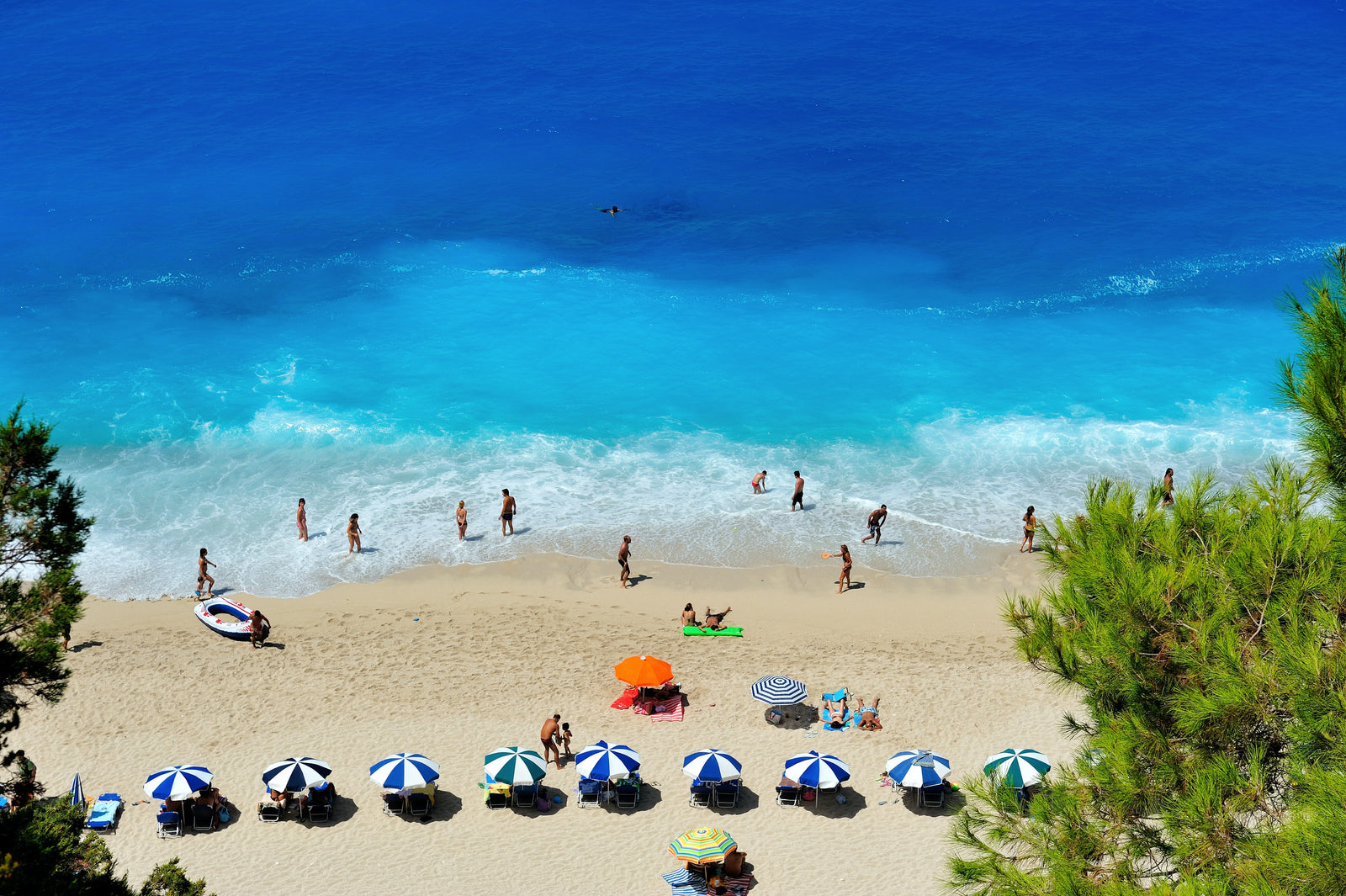 Beach vacations are an amazing time to bond with your family, build sand castles, go swimming and relax on the sandy ocean front. If you're planning a trip with your kids, it can feel overwhelming to prepare, pack and be safe around the water during vacation. 

We want to ensure you have ultimate peace of mind, meanwhile having a blast with your kids. That's why we've put together the ultimate guide with 10 essential tips for an enjoyable beach vacation with kids. Keep reading for everything you need to know! 

1. Look for a Family-Friendly Beach Hotel 
Vacation is all about having fun without having to worry about too many responsibilities on your plate. A family-friendly beach hotel can ensure you have an all-inclusive experience with plenty of activities, snacks, and entertainment for your kids. 

2. Plan Waterfront Activities Ahead of Time 
If you have any excursions you want to go on during vacation, make sure to plan and schedule them ahead of time. It is nice to have a rough itinerary in mind, especially when you're keeping up with a bustling family. 

3. Don't Bring Too Many Toys 
Kids will likely want to bring all of their toys which can get overwhelming when it comes to clean-up time. Decide on a select few toys that you can take to the beach that entertain your kids and make it easy to travel bulk-free. 

4. Make a Check List of the Essentials 
Create a list that you can use to stay on track while packing. For example, chargers, toiletries, sunscreen, swimsuits, and your Zippy Kids Hooded Towel for the children. Packing a hooded towel with a zipper is a great way to keep kids hands-free, protected from the sun and bundled up after a day of swimming. 

5. Minimise Sun Exposure During Meal Breaks 
Getting sunburnt on vacation can ruin an otherwise enjoyable trip. Consider kids hooded towels that cover your head, ears, arms, back, shoulders, and top of your legs. Wear these periodically throughout the day to minimize sun exposure. Whenever you stop to get a bite to eat, try to sit in the shade so your skin and eyes can get a break from the sun. 

6. Have a Safety Plan in Place
A safety plan keeps all parties protected in or around the water. Pack lifejackets for young kids that are new to swimming, and pack a first aid kit in case any issues arise. You will rest easy knowing that you're prepared for anything. 

7. Educate Yourself on the Specific Beach 
Every beach has unique qualities such as rough waves, excess sea life, high UV index, and more. During your trip, do research on what common issues arise on that beach and do daily checks to get an idea of the climate. 

8. Pack Food to Save Money 
Consider having beach picnics or extra snacks on hand in a cooler. Kids need to stay hydrated and nourished during their time on the beach. It's easy for them to get lost in the fun and forget to ask for what they need. 

9. Be Mindful of Sand 
If you have a lot of activities lined up, things can get delayed when kids get sand stuck in their face or swimsuit. Bring a sand-resistant blanket that creates a safe space to drive off and clean up. Consider bringing baby powder to help remove any final amounts of sand while you pack up. 

10. Plan for Weather 
The weather is an uncontrollable circumstance so you should always have rain-friendly activities ready on the back burner. In case you experience afternoon showers, you can still entertain the kids without causing any meltdowns. 
We hope these tips help you plan for your next beach vacation with the family. Don't forget to grab your essentials, the Zippy by Rad Kids hooded towels! Kids will love them and you won't experience any sandy towels being left on the ground.
Explore our selection here today
. 
---