5 Tips to Get Kids Excited About Swimming Lessons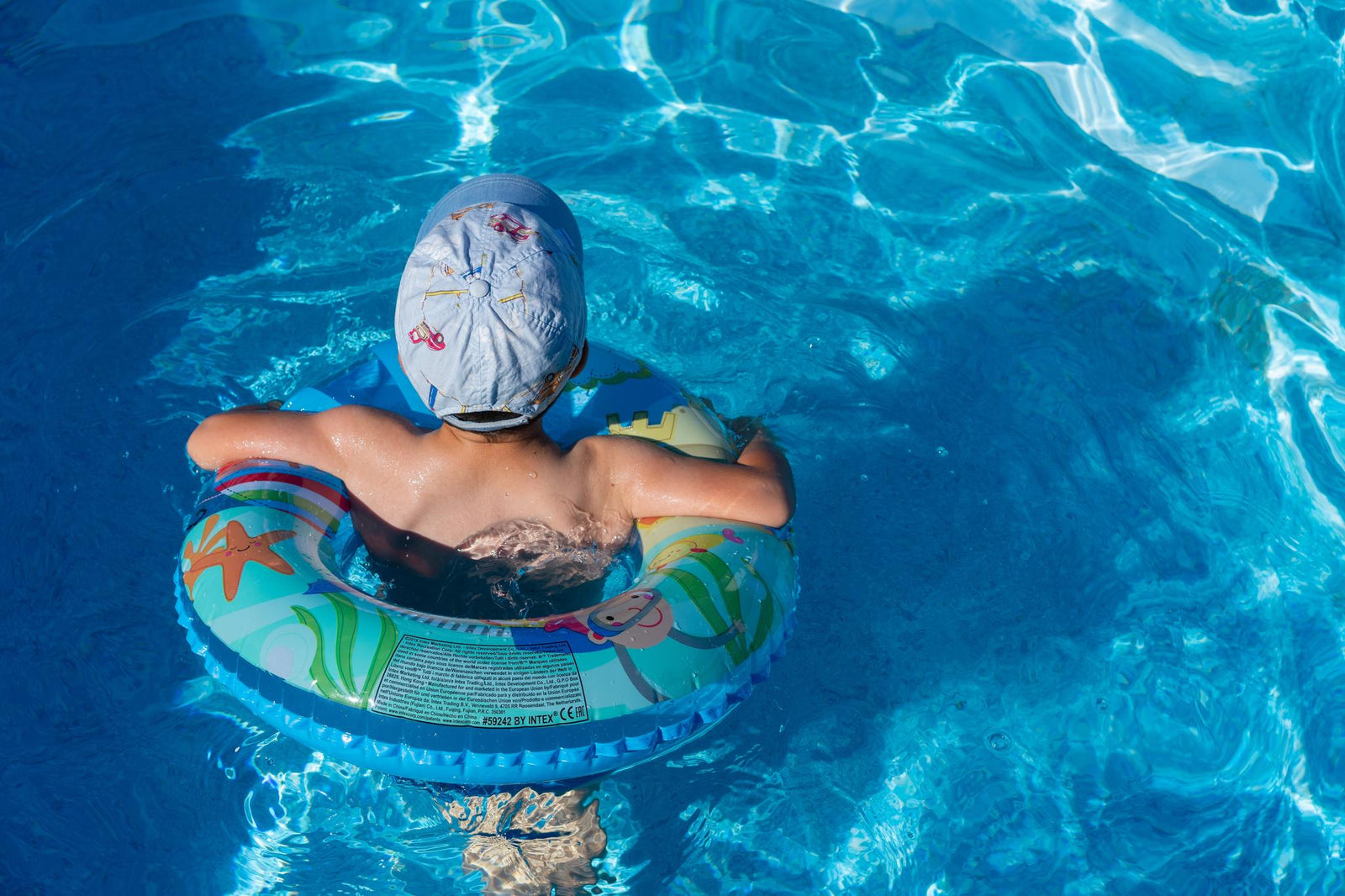 Some kids have no problem jumping into swim lessons, while others anxiously anticipate their first day. The best thing a parent can do is surround swim lessons with feelings of positivity, excitement and adventure. At the end of the day, plenty of kids struggle with nervousness around water and separation from their parents. Simple additions like a special bathing suit or new kids hooded towel can put a pep in their step.  
Nevertheless, there are some tips you can incorporate to prepare your child and yourself for this next chapter in their growth. Keep reading for 5 tips on how to get kids excited about swimming.  
1. Arrive Early on the First Day to Explore the Facility  
Kids should feel familiar with the facility and pool prior to their lessons. Consider taking them early on the first day or exploring the area a day ahead of time. Let them dip their toes in the pool and watch other children enjoy swimming. This will help kids mentally prepare for the idea of getting in the water and swimming with an instructor. It's a major plus if they have time to meet and get comfortable with their instructor ahead of time.  
2. Practice in the Bathtub 
Depending on your child's comfort level in the water, a bathtub is a safe and effective place to start. Give them toys to enjoy as they play amongst the bubbles. Experiment with having them blow bubbles, dip their face in the water, lay on their back and paddle on their tummy.  
Oftentimes, little ones get overwhelmed by water getting in their eyes, mouth or ears. By teaching them that these experiences can be fun, they will be more receptive during lessons. If you have a Rad Kids hooded towel with a zipper, let them put this on after the bath to create a comforting association.  
3. Let Your Child Bring Their Favourite Toy  
If your child has a toy they have loved for some time, encourage them to bring it to their first day of lessons. Having comforting objects reminds them that this is a fun activity and not something to be scared of at all. Upon arrival, let them dip their toes in the water and play prior to the start of lessons by the steps.  
4. Get Them a Special Swimsuit and Hooded Towel  
Surprise your little one with a new swimsuit and Rad Kids hooded towel that makes them feel special for starting swim lessons. If they have a favourite TV show, consider getting a themed bathing suit that will spark joy. They will be excited about starting lessons since they will be able to wear their new goodies.  
5. Discuss Their Concerns and Excitements Ahead of Time  
Whether your child is thrilled about swimming or worried about their upcoming lessons, it's always important to communicate with them. Discuss what they are concerned about and what excites them about swimming. 
If any negative things arise, try to reframe them into something beneficial. For example, if they are nervous about going underwater, remind them that with proper lessons, they will learn how to swim underwater just like you! 
Are you preparing for upcoming swim lessons or looking to enrol your child this year? Now is the perfect time to pick up a comfortable and functional Rad Kids Kids Hooded Towels with zipper to get them excited!  
---