How to Find a Kids Beach Towel That Will Last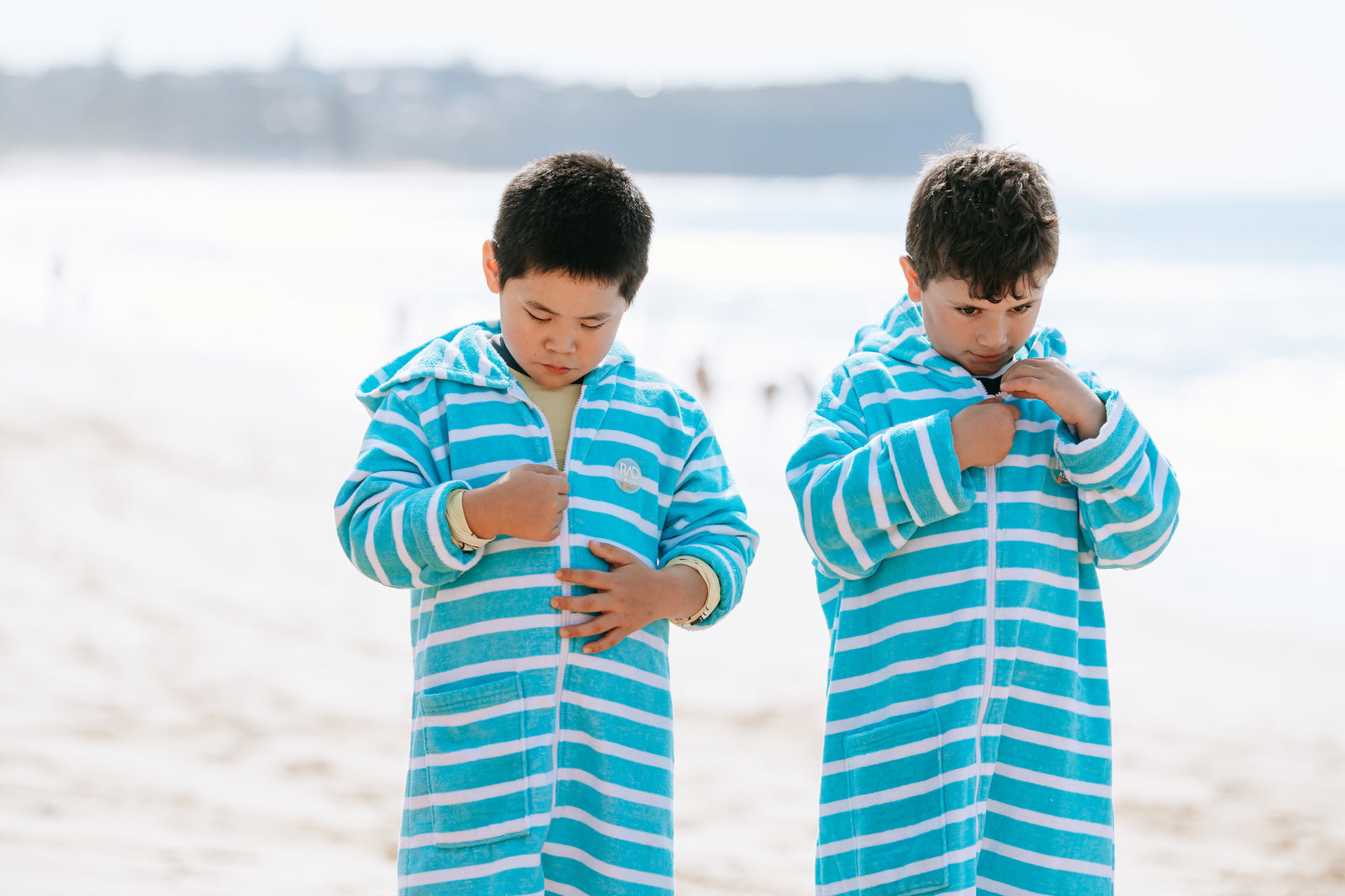 When you have kids, cheap beach towels can constantly get ruined and replaced over the years. It can feel overwhelming to continuously repurchase them or use multiple towels just to dry your kids off. However, that doesn't have to be the case if you know what to look for in a beach towel and how to source the best one for your child.  
In this article, we will break down everything you need to know to find your essential beach towel that lasts.  
Choose 100% Cotton Materials  
Cotton is a great breathable material that is ultra-absorbent after time in the water. It's thick enough to provide warmth during the cooler months, or dusk hours. However, it's also light and airy to ensure temperature regulation during peak heat. A 100% thick cotton material will dry off quickly, so you don't have those sopping wet towels that don't actually provide any value.  
Avoid Cheap, Thin Towels  
Upon first sight, a cute printed towel can feel like a good idea for lounging on the beach. When it comes time to dry off and get warm, these thin towels provide minimal relief. Make sure you invest in a quality towel that's thick and comfortable for kids. Functionality and efficiency is the most important, although the design is always a plus.  
Opt for Larger Towels That Provide Maximum Coverage  
Having a large towel for kids can be helpful, especially when they want to cover up and cuddle into their warm towel. Additionally, it will be easier to wrap them in a towel while carrying, holding or sitting with them. Although kids are small, they will enjoy having something to wrap up in.  
Consider a Hooded Towel With a Zipper for Kids  
Hooded towels are ideal for kids of all ages because they don't get dropped on the ground or forgotten anywhere. The zipper makes it easy to secure your children and ensure they are warm, regardless of the climate. Better yet, they will be able to help with carrying toys and other essentials if needed.  
Investing in Durability Pays Off in the Long Run  
Many parents just grab a random towel to get the job done, but you'll likely have to replace towels repeatedly for years. Similar to all clothing items, hooded towels are great investments that are durable enough to withstand rough play and harsh climates. Kids will be able to use them until they outgrow their size, unlike beach towels that could rip and tear after one use.  
Are you looking for the perfect beach towel for your kids? Explore our variety of kids hooded towels with zippers here at Rad Kids. We use 100% cotton material and strong YKK zippers that keep kids feeling their best, meanwhile making parents' lives easier. Shop our three exciting colours and range of size preferences today! 
---